Image: one of Greenwich Co-operative Development Agency's many food projects
From farm to table, London has food co-ops of all kinds; buying groups, community farms and co-ops who grow and sell organic food, co-operative community owned supermarkets and worker co-op cafes.
Organiclea
Organiclea is a community food project based in the Lea Valley in north-east London.  They produce and distribute food and plants locally, and inspire and support others to do the same. With a workers' cooperative at their core, they bring people together to take action towards a more just and sustainable society.
They sell food, grow food and help others to grow food too.  Not only that, but they also connect their work to a wider vision for a more just and sustainable food system locally, nationally and international and  are part of the Land Workers Alliance, the Community Food Growers Network and the Food Sovereignty Movement.
Sutton Community Farm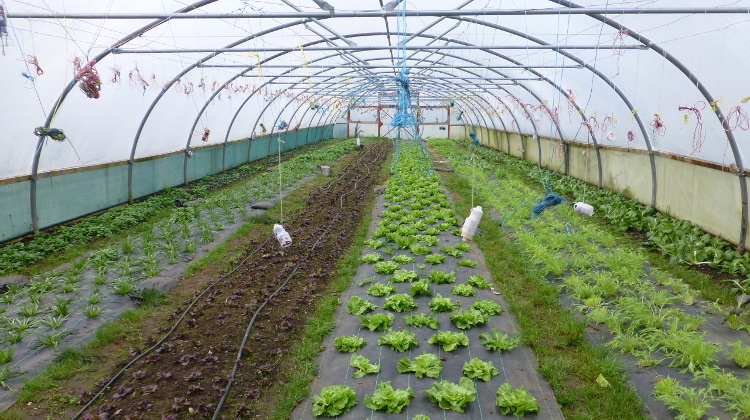 Sutton Community Farm is a community-owned social enterprise that sits on a beautiful 7.1 acre smallholding, with views towards the skyline of central London.  They started in 2010 in response to a community need, with the purpose to increase access to fresh, healthy, sustainable food and provide a shared space for people to cultivate skills, get exercise and make friends. They now sell a wide range of organic veg boxes via their online shop and they've had over 2,000 volunteers.  The help others to learn from their model too and publish their farm design, a calendar of their veg bag contents and their business plan online.
FareShares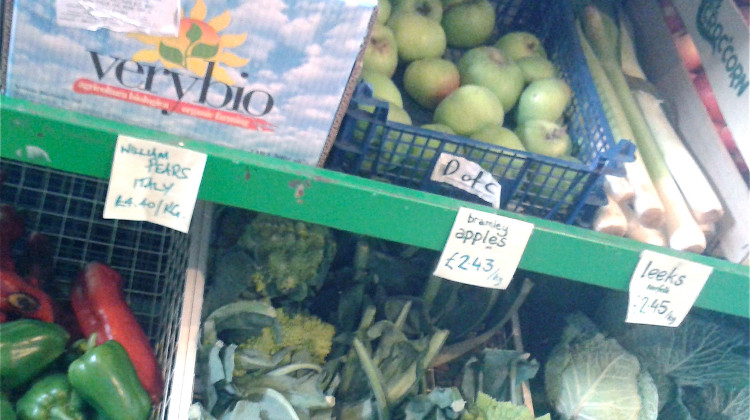 Established by local people back in 1990, FareShares is a community-run food co-op which aims to make healthy food affordable.  They stock a range of dry goods, fresh organic fruit, veg, bread and various household products.  All stock is sourced as locally and ethically as possible, much of it is organic and all produce is animal-, sugar- and GMO-free. They also support other co-operatives and collectives working for fair trade and social justice.  FareShares is a non-profit project. They buy in bulk and then sell produce as cheaply as they can. A minimal mark-up is added to cover some expenses and increase the range of stock.
Black Cat Cafe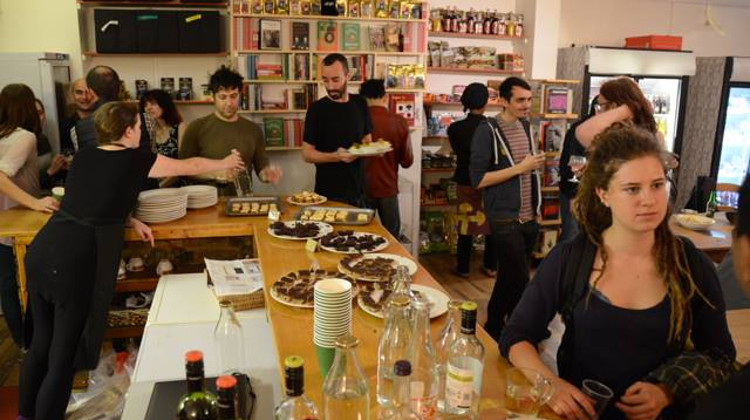 The Black Cat Cafe is a 100% vegan, not-for-profit and cooperatviely run cafe in Hackney.  They are a small workers co-operative that aims to promote an ethical lifestyle. They've got a great review in the Hackney Citizen and apparently do the best vegan breakfast in London.
Inspired?
Get involved! Go and check out or volunteer with your local food co-op or get together with friends and Start a Food Co-op now.