Image: The Drive Housing Co-op in Walthamstow.
There are over 300 housing co-ops in London.  Many are members of the London Federation of Housing Co-ops (facebook group/ page), the  Confederation of Co-operative Housing (facebook page/ twitter), and the National Federation of Tenant Management Organisations (twitter).
Some notable examples of Housing Co-ops in London include:
Sanford Housing Co-op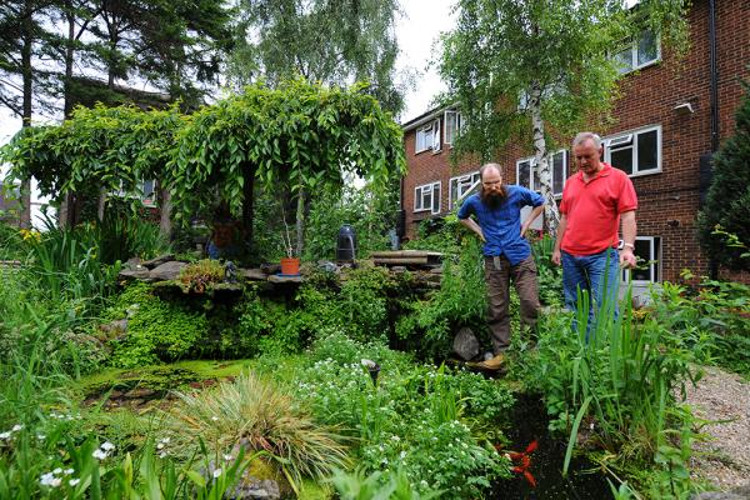 Sanford was the first purpose built housing co-op in Britain and is home to 130 members.  It has lovely gardens, a huge bike shed make from recycled railway sleepers and was probably the first whole-street eco-refurbishment in the country. Rent is about £60/ week including all bills, internet and council tax.
Bonnington Square
As this great 20 minute documentary shows, the collection of housing co-ops that now occupy Bonnington Square in Vauxhall, with their beautiful garden and co-operative cafe, were Made Possible by Squatting:
The Drive
The Drive Housing Co-op in Walthamstow is London's newest, helped in part by Sanford Housing Co-op who were the single biggest investor in the project.
Inspired?
Great! Head on over to our page all about How to Start a Housing Co-op…. and join this email list for people interested in housing co-ops in London.
But wait, that's not all.  London is also home to a growing number of other co-operative or community-led housing projects such as Community Land Trusts and Cohousing communities.
East London Community Land Trust
CLTs are about creating genuinely and permanently affordable housing, and London CLT is the first urban community land trust in the UK.  This short video gives a great intro to the project:
Other CLTs in the pipeline include the inspirational Rural Urban Synthesis Society in Lewisham and Brixton Green
Springdale Gardens Co-housing Group
Springdale is London's first cohousing project, where each household has a self-contained, personal and private home but residents also in a share a common house and manage their community together. They got featured in The Guardian.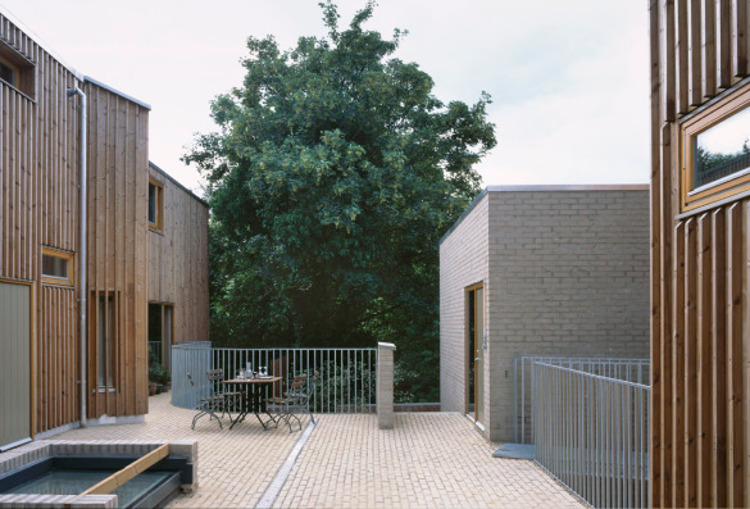 Image: The communal terrace at Springdale Gardens
Other cohousing groups in London include the Hackney Cohousing project in Stoke Newington and Older Women's Cohousing in Barnet.